While most people see the legal arena as a place to do battle, a place where we annihilate the person we see as our opponent, using mediation skills as a lawyer empowers people to find peaceful resolution, even after traumatic events.
We often seek an attorney to be our warrior to win the legal battle for us. What if there was another way? What if attorneys took a different approach, one where they would still be an advocate and champion the cause of their client, but without a long drawn-out battle and attempts at mutual annihilation?  What might be possible if attorneys shifted to a heart-centered approach to their law practice?
Welcome to "The Lawyer as Peacemaker," Episode #99 of Co-creating Peace, a series about conscious communication and conflict transformation. Eric Sirotkin, an attorney for over 40 years, with a law practice in Santa Fe, NM, joins host Kathleen Oweegon to talk about creative skill-sets for the 21st century lawyer, moving the role of a lawyer from warrior to a partner for peace in the just resolution of disputes.

Highlights of the conversation include:
Recognition of how we are all connected, how the harm we do to others is harm to ourselves, and how remembering ubuntu can help us transcend the desire for retaliation
Exploring the importance of attorneys shifting to a more heart-centered, healing, (Ubuntu) way of practicing law and how they can begin to make that shift
Discussion of how mediation, restorative justice, and transitional justice empower people to find peaceful resolution, even after traumatic events
Looking at integrative and collaborative law and how they differ from standard practices of law
Some of the things that Eric learned from Archbishop Desmond Tutu
Eric Sirotkin's work around the world, including with Archbishop Tutu, Truth and Reconciliation Commissions, and restorative justice processes has led him on a mission to reframe the law by retraining lawyers on creative tools to expand their skillset and humanize their profession. Eric teaches techniques to survive and thrive in the "us v. them" adversarial world of law, helping lawyers gain an understanding of the nature of human relationships that will give them an edge in litigation, legal counseling, and resolving conflict. He is the author of Witness: A lawyer's journey from litigation to liberation and teaches, "Tools for Creative Lawyering," an online CLE course at UbuntuworksSchool.org.
By sharing successful alternative and indigenous models, Eric helps lawyers use ubuntu-based skills in their everyday practice while weaving in a new slant on legal ethics reflective of a healing profession. His work redefines what it means to provide honest advice and confront moral dilemmas within a case.
To register for one of Eric's classes "Tools for Creative Lawyering" or learn more about The Ubuntuworks Project, visit www.ubuntuworksschool.org. To learn more about Eric and his work as an attorney, visit ericsirotkin.com.
Visit BridgesofPeace.com to learn more about Kathleen and her work.
Learn about Mediation Services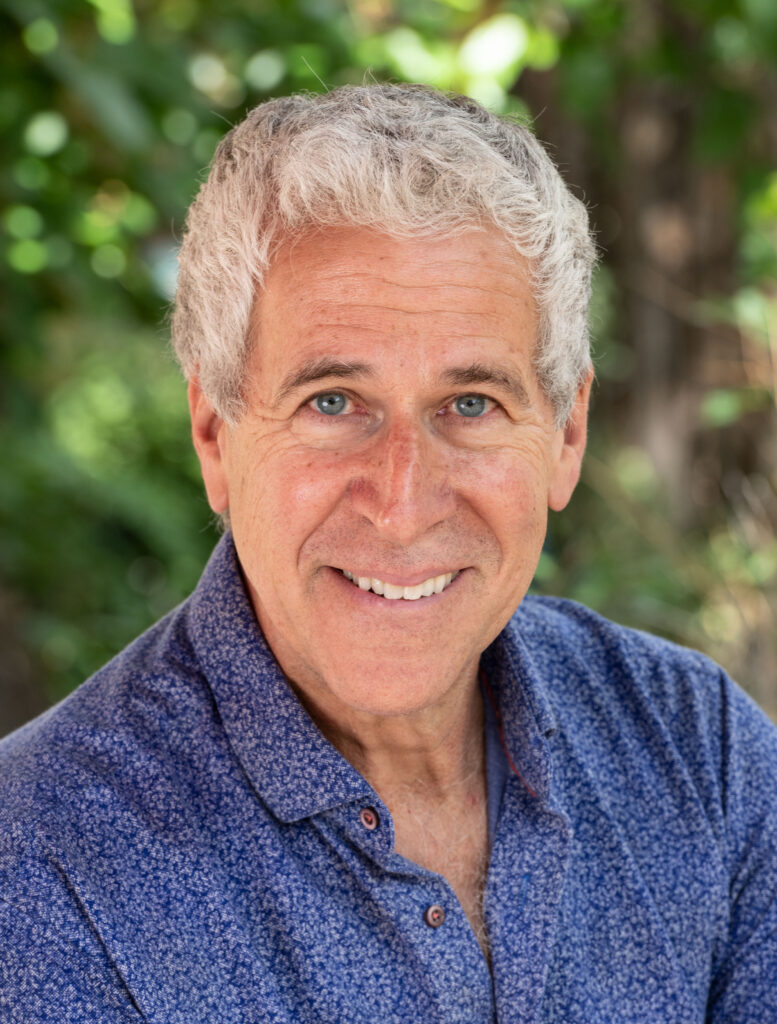 As a mediator of disputes I bring my skills in active listening, collaborative law and peacebuilding to litigants who seek to resolve their conflict and find closure.
Too often litigation can go on for years, cost thousands of dollars and have an emotional impact on both sides. The "us vs them" nature of the adversarial process does little to build understanding or achieve justice. My over 40 years as a trial lawyer can help parties recognize the realities of proceeding to court.
Mediation is a private, voluntary and confidential process outside a courtroom that leaves the final decision up to the conflicting parties rather than a stranger – often an over-extended Judge with their own biases or opinions.
Through being involved in hundreds of settlements, I have helped craft both financial and creative non-economic terms that restore a sense of balance to a conflict and help people reach a durable agreement.
Contact Eric Today to discuss rates for mediation services. He can usually schedule you to a mediation within 30 days.
Phone: 505.930.7223
Email: eric@ericsirotkin.com
Sliding scales and Zoom mediations available.